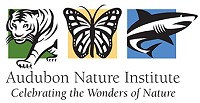 One of the crowning jewels of New Orleans is the Audubon Louisiana Nature Center located in the heart of Joe Brown Memorial Park in New Orleans East. As Joe Brown Park nears completion and transformation into a world class regional destination, the nature center has been quietly, but diligently carving out it's new footprint within.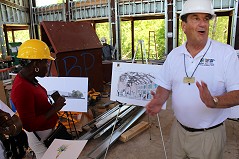 Pre- Katrina, the 86-acre attraction hosted nearly 50,000 visitors a year and impacted many more through educational tours and exhibit space - in addition to the only planetarium in the city. A recent construction tour, lead by Audubon President and CEO, Ron Forman provided a preview of what is in store for the community. Councilmember James Gray, New Orleans East realtors, local community leaders and professionals were given a 'walk-t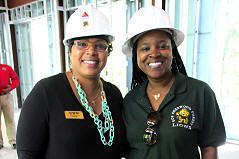 hrough' of the site - specifically the new exhibition hall which is designed to be a multi-use space. The highly anticipated planetarium is also on track and will feature state-of-the-art digital presentations. Opening sis scheduled for early Spring 2017.