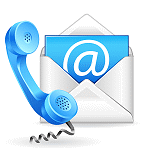 GOT NEWS?
(QUESTIONS OR FEEDBACK?)
Got news that would be of interest to the Eastern New Orleans Community?
| | | |
| --- | --- | --- |
| OFFICE: | | MOBILE |
| 504.641.EAST | | 504.390.3306 |
| (3278) | | |

Are you hosting a special event, public meeting or wedding?
Are you planning a GRAND OPENING or GROUNDBREAKING Ceremony?
Is your Homeowners Association Website listed on NOLAEAST.com?
Would you like to promote your business to the Eastern New Orleans community?
Do you need a Website (Website support) for your business or Homeowners Association?
Are your services listed in the New Orleans East or Medical Directories?
PLEASE FORWARD THIS TO A FRIEND
We would love to stay in touch and keep you updated on the many developments happening in Eastern New Orleans.
So drop us a note or give us a call with your questions and comments. Your feedback is important.