Barrington Playspot
10800 Harrow & Willowbrae
Del Mar Villa Playspot
10300 Castlewood Dr
Di Benedetto Playground
4700 Papania
Digby Playground
6600 Virgilian St & S. Laverne
East Shore Playground
14600 Curran St & Kingsport
East Citrus Playground
Morrison Rd. & Poitevent Ave
Goretti Playground
7500 Benson St & Curran
Joe W, Brown Memorial Park
5601 Read Blvd.
Kenilworth Playground
6800 Curran Blvd
Kerry Curley Playground
4851 Camelot St
Kingswood Playground
7181 Edgefield Drive
Peace Playground
4760 Chantilly Ave & Dreux
Pradat Playground
7200 Dreux Ave & Pecan
Robert Playground
4700 Lonely Oaks Dr & Dreux
Village De L'Est Playground
13512 Granville St & Corte
Vincent Playground
Morrison Road & Vincent Rd.
W. Citrus Playspot
Morrison Rd & Shubrick St
Wembledon Playground
5200 Edenboro Rd & Tilford
Werner Playground
4600 Werner
Willowbrook Playground
5069 Willowbrook
As a planned community, New Orleans East was designed with families and outdoor recreation as a key attribute. As with it's many man-made lakes, parks and playgrounds have been strategically built to be accessible and shared by surrounding neighborhoods.
5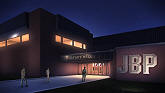 The restoration of JOE W BROWN MEMORIAL PARK nears completion in New Orleans East. On its way to becoming a 'world class regional park', the 135 acre spread in conjunction with the Audubon Nature Center, was a jewel in the community before hurricane Katrina devastated the facility in 2005. The $26M transformation is the product of FEMA, corporate partners such as Nike, and community philanthropic organizations such as, The Brees Dream Foundation and Sugar Bowl Foundation. The park is managed by the New Orleans Recreation Development Commission.