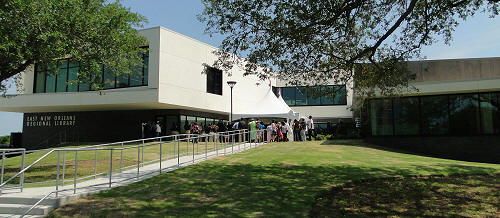 5
Not only is the new regional library at 5614 Read Blvd. considered transforming in its presence, it is certainly one of the greatest stabilizers in a community. Billed as a "Technology Innovation Branch", it features many amenities (i.e. Wi-Fi, public computer access, meeting space) that anchors it as a contributing component to the redevelopment of New Orleans East.
Ribbon-cutting ceremonies were held April 12, 2012, at 2p.m.

8

As a 'Regional Branch' it will provide the same services as the main library on Loyola.

Nearing completion!

Piles driven for new footprint

State and local officials break ground on new construction...

February 16,-2009 - Demolition of Katrina-damaged structure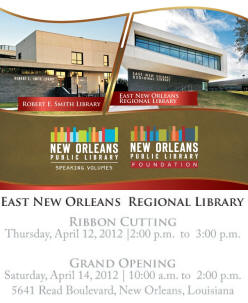 3