New Orleans East now benefits from an unprecedented $2.5 billion investment in levee, floodwall and floodgate system improvements This 100-year comprehensive flood protection system restores confidence in the community and has been the key driver in the resurgence of residents and businesses into eastern New Orleans. One of the components of the system is the Inner Harbor Navigation Canal Surge Barrier. Functioning as a large flood wall, this barrier reduces the risk of storm surge coming from Lake Borne and the Gulf of Mexico, protecting not only New Orleans East, but metro New Orleans, the 9th Ward and St. Bernard Parish. The project is the largest ever undertaken by the Army Corps of Engineers.
---

New Flood Gates constructed on Downman Road Near Lakefront Airport.

5

Seabrook Storm Surge Gate construction at Lake Pontchartrain entrance to the Industrial Canal.
5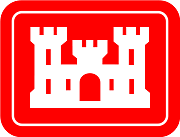 5
5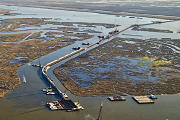 n
Inner Harbor Navigation Canal Surge Barrier
5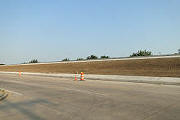 5
New levee system along Hayne Blvd from Downman Road to Paris Road .
5