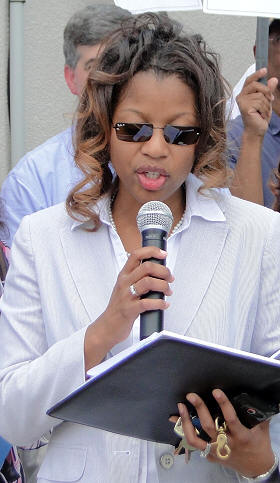 t
Project coordinator and community advocate, Nakisa Evin Knot address rally attendees.
tP
Fighting Blight...
Recognizing the deterrence on economic development and quality of life, the residents and business owners are calling attention to blighted properties and their owners through a media campaign that launched on May 18, 2012. Attracting residents and retail are top priorities of the community. Beautification projects and community engagement initiatives are among the various efforts under way to achieve these goals.
5
STATUS

AUGUST 2013 PROGRESS REPORT
AUGUST 2013 PROPERTIES SCORECARD
IN THE NEWS
WDSU-TV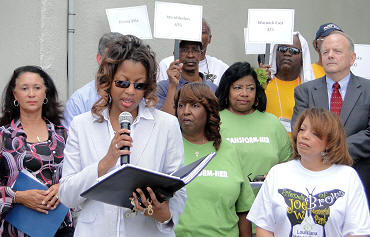 ABOVE: Nakisha Ervin Knott, Chair of the ENONAC Blight Committee, addresses the audience and media at the May 18th 2012 rally.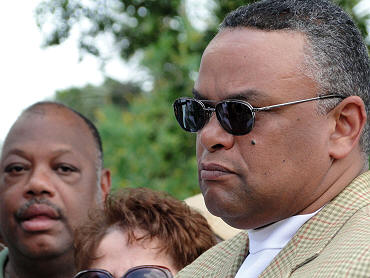 ABOVE: Troy Henry (right), resident, business leader and Chair of the Fast Forward Restart Advisory Committee, lending his support in the cleanup effort.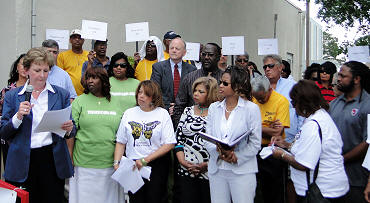 ABOVE: Barbara Johnson, Director of the Fast Forward Restart initiative provides history and objective of the NOLA East Clean Sweep Rally.
http://nolaeastcleansweep.blogspot.com/